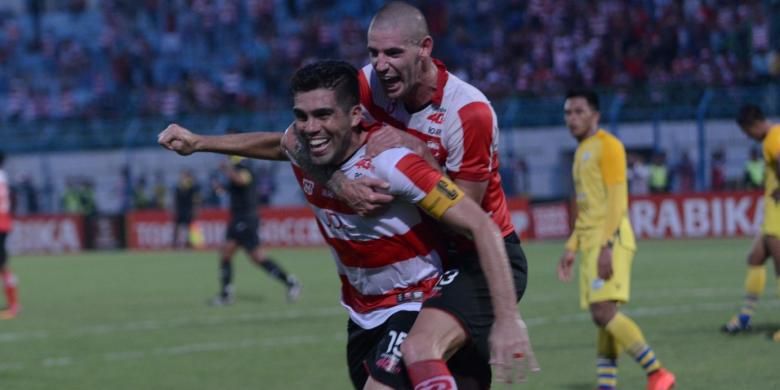 Dane Milovanovic Experience Mental Disorders, Madura United Search Substitute
The service of Dane Milovanovic with Madura United ended sooner. The Australian midfielder was sentenced to mental illness and had to rest for three months.
Prior to that, Dane Milovanovic suffered a head injury in the 11th week of League 1 when Madura United beat Semen Padang 6-0 at Gelora Bangkalan Stadium, East Java on Monday (12/06/2017).
In the 83rd minute of the match, Dane's violent clash with the opposing player caused him to vomit and was immediately rushed to the local hospital.
Continuing treatment in his hometown, the condition of Dane's soul was expressed disturbed by Dr. Catriona Kneeland of the Harvaster Clinic.
At the mental health clinic, Dane is even treated in a patient unit with suicidal ideation, low mood, panic attacks, and general anxiety.
In a letter received by the doctor Madura United, Thursday (06/07/2017), mental condition Dane gradually improved. However, to recover properly, 27-year-old player takes more than three months.
Knowing that, the management of Madura United immediately poised to find a replacement for Dane. Understandably, the transfer market half-season will soon be opened.
"Yes, we decided to immediately find a replacement for Dane Milovanovic, we are looking for foreign workers who really can contribute greatly to the team," said Madura United manager Haruna Soemitro.